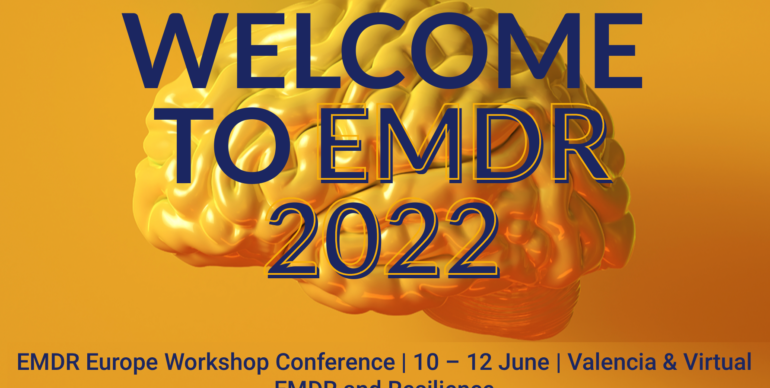 Conférence d'ateliers EMDR Europe 2022
Date / Time
Date(s) - 10/06/2022 - 12/06/2022

Categories
L'EMDR et la résilience
La conférence EMDR Europe 2022 aura lieu à Valence (Espagne) du 10 au 12 juin 2022 ainsi qu'en ligne. Vous pouvez donc choisir entre un voyage dans la splendide Espagne et une conférence confortable à la maison devant votre ordinateur. Le thème de la conférence EMDR Europe est « Promouvoir la résilience avec l'EMDR ». Le comité d'organisation a choisi ce thème à un moment dans lequel une approche proactive peut soulager la détresse des gens. Il est crucial de prévenir les effets à long terme de la pandémie et des limitations qui y sont associées sur le bien-être mental de la population. Les orateurs suivants sont déjà confirmés :
Christiaan H. Vinkers: Integration of psychological and biological determinants of stress and trauma: a novel road for new interventions? (see introduction video here)
Ignacio Jarero: The AIP Theoretical Model and the Expansion of Human Resilience Understanding
Deborah Korn: Fostering Resilience in Complex Trauma Survivors Using EMDR Therapy Lessons Learned over Three Decades
Plus d'informations sur le programme sur : emdr2022.com
Les inscriptions sont ouvertes.